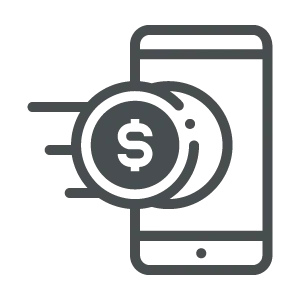 Are you a Bangladeshi living in the USA who wants to make cross-border payments or send money to your family and friends in Bangladesh?
Do you want to avoid long delays, high fees, and complicated processes to avail the service? Do you want to have more control and flexibility over your money?
If you answered yes to any of these questions, then we have good news for you. We are launching a new digital wallet that will make your cross-border payments easier than ever before.
The users will have a Priyo Card powered by Mastercard.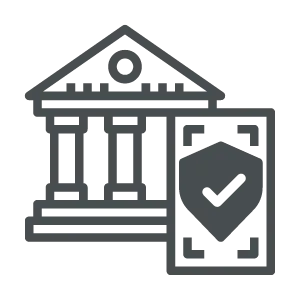 After successfully creating your profile, you will see the option to create a bank account. 
If you want to open a US bank account, please click 'continue'. In case, you miss this link during your registration process, you can always click "Account" left side of the menu.
Here, you have to select 'Savings' or 'Checking' account and give a nickname for your account.
Congratulations. Your account has been created.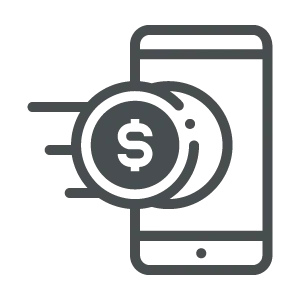 Link your Bank and load money
To add money in your account, please click 'Add money' from the left side menu and link your external bank account.
Once you linked your bank account, you will see it on the screen. Click '+' sign to add money.
In addition, anybody can send money to your Priyo Pay account by direct deposit from any bank using your account number and routing number.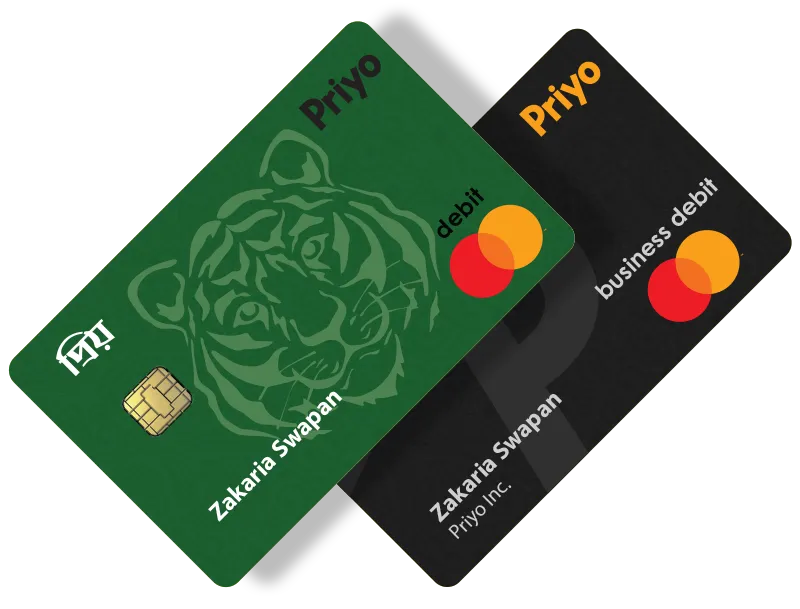 Any individual or business entity can have Priyo Debit Cards, powered by Mastercard
All accounts can have both physical and virtual cards as needed.
Virtual Card
Physical Card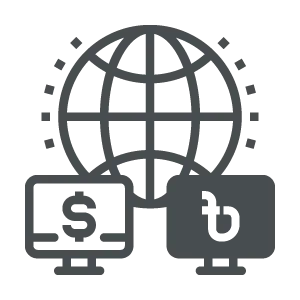 Any individual and/or Business Entity can transfer money anyone within USA. International Transfer is coming soon.
Just add your beneficiary in the contact list, and start sending money to that person / business.
Experience Digital Banking
Your data is safe. It won't affect your credit score!